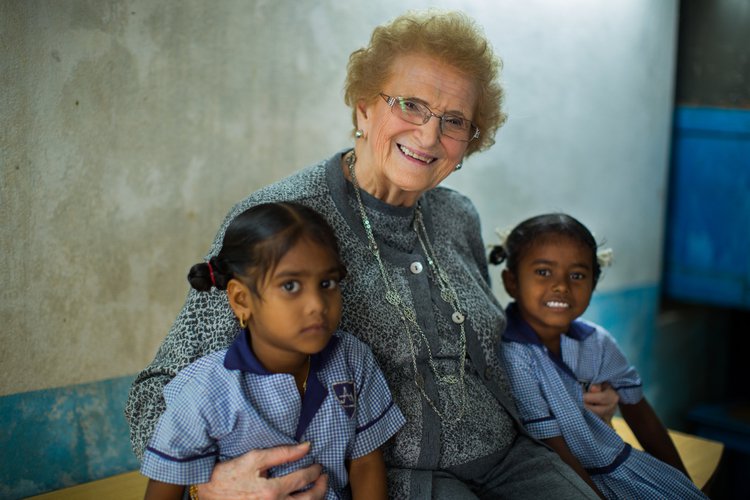 Huldah Isobel Buntain
November 21, 1924 — July 2, 2021
For over 60 years, Huldah Buntain loved the people of India. "Huldah was born in Tokyo, Japan to missionary parents... Through her parents' ministry, she would meet and marry Mark Buntain, a young charismatic evangelist. The couple spent their first nine years of marriage as traveling evangelists throughout much of America and Canada.
In 1954, Drs. Huldah and Mark Buntain traveled to Kolkata, India (previously known as Calcutta) with their infant daughter, Bonnie, to serve as missionaries for one year."
They did not leave after the first year.
The Buntains would plant churches and other compassion based ministries together for years. Both Mark and Huldah worked passionately to share the good news of Jesus Christ and his Kingdom. After Mark's sudden passing in 1989, Huldah continued faithfully in the work she and her husband had started over 30 years ago. Her commission continued in the face of loss and hardship.
At the time of her passing in the summer of 2021, "The Buntains founded over 700 churches, 200 primary, secondary, higher education, and vocational schools, several children's homes, meals programs for as many as 20,000 people daily, an accredited school of nursing, a full-service hospital, and health clinic network that has served over 2.2 million patients, and she was the first woman appointed minister in India by her church."
Huldah was known by all as "Aunty" because she treated all as family.
Huldah is one of our most cherished examples of a passionate follower of Jesus living a commissioned life.
To read more about Huldah's life and legacy read her bio on Calcutta Mercy's website here.
*Quoted portions come from Huldah's Obituary which you can find here. Huldah's name is used with permission from the Buntain Family for the advancement of Kingdom minded believers who hope to honor Huldah's example of faithfulness and dedication to Jesus.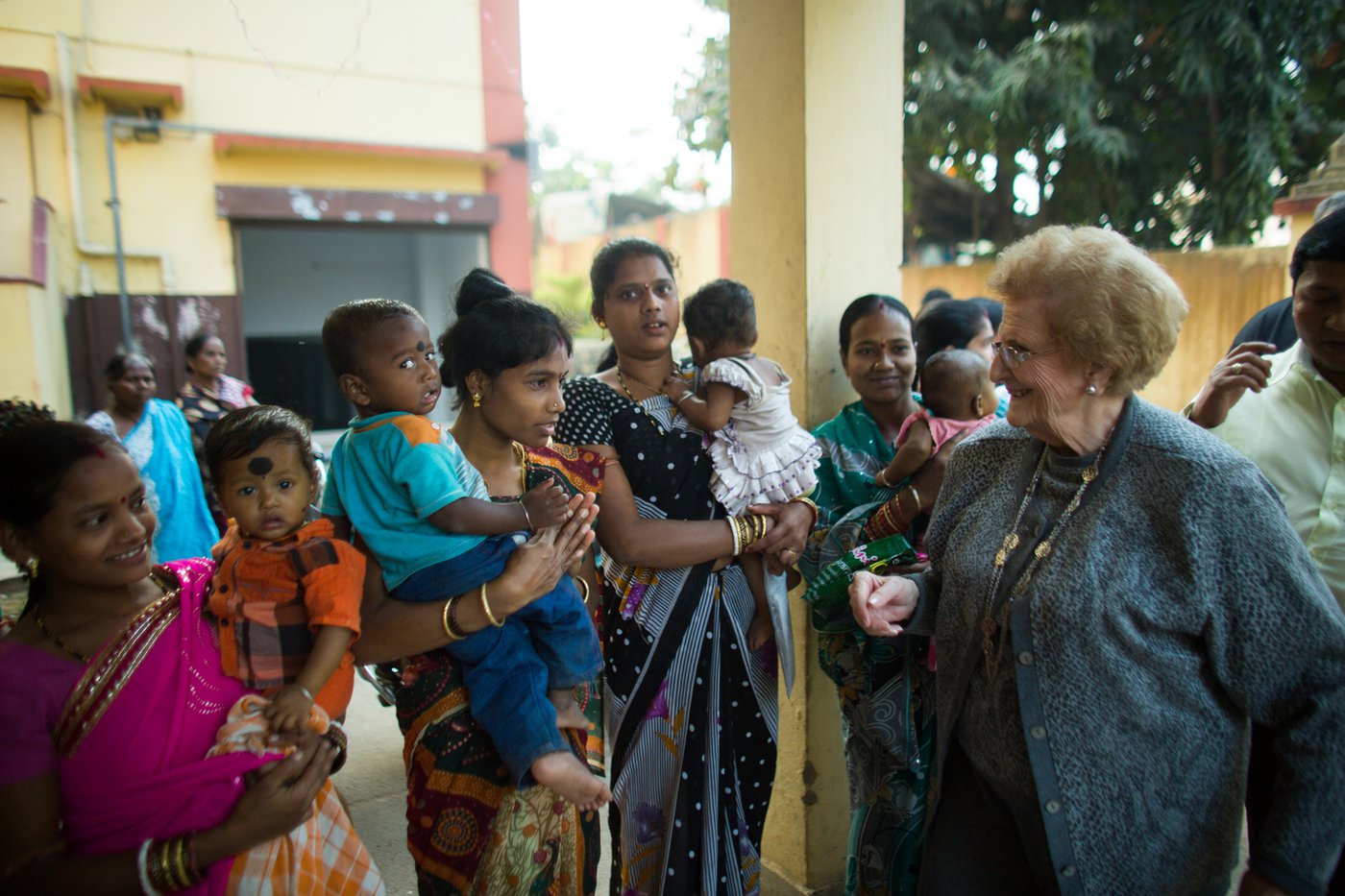 Continue Huldah's work and legacy at the Buntain Center for Kingdom Mobilization.